Cloud Based Cisco Business Telephone
Free Telephone Calling Anywhere North America
No equipment to purchase
Locations: Toronto, Vancouver, Calgary ,Ottawa. Contact us: 647-847-8330 1-888-433-3782


Comtek is a cloud based Cisco business telephone service provider, we deliver telephone service through an ULTRA-HIGH-SPEED data connection creating a private secure tunnel to the cloud.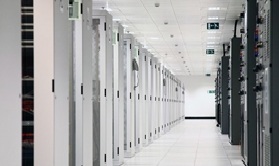 We include all the necessary Cisco routers to provide a private, secure, encrypted telephone service through the tunnel connected back to Cisco Unified Call managing servers located in telecom data centers. This affords redundancy, backup and ease of deployment to anywhere in North America.
This solution provides reliable, private and secure telephone services including integration with cell phones and voicemail services without need for telephone equipment, software and technical service at your office.
All you need is a telephone, one Cisco telephone per person at your office , we use your existing in-house voice ready computer network. Telephones connect to the network, your computer gets plugged into the back of the Cisco telephone. This setup simple easy to do.
Telephone lines (Bell lines) are not required because no telephone equipment at your office location you keep your existing telephone numbers.
We can deploy unlimited number of telephones, unlimited telephone numbers, unlimited locations.
Many of our customers are setting up branch offices and home offices all connected together on one system providing seamless telephone and data services.
Virtual telephones can be installed in computers, laptops and Smart Cell Phones saving the expense of providing Cisco telephones. Our product includes free network consultation, remote support and services.
We provide 24/7 network monitoring for your office as well as Internet bandwidth and speed reports. We work with your existing network professionals or can become your one stop solution.
Instantaneous disaster recovery automatically reroutes inbound calls in the event cut, power outage or catastrophe